In many ways, the Beats Studio Pro and Apple AirPods Max couldn't be more different. They're not in the same league in terms of price, and while the Beats use a design that is little changed from the wireless headphones the company was making a decade ago, the AirPods — with their aluminum-clad earcups and unique mesh headband — look like nothing else on the market.
Still, they're both built with Apple's ecosystem of phones, tablets, computers, and media streamers in mind, which means that there's definitely overlap when it comes to how most people will use them. The question is, which one of these noise-canceling cans is right for you?
Beats Studio Pro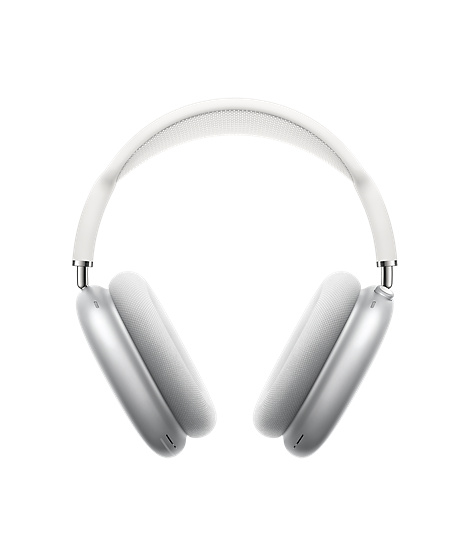 Apple AirPods Max
Price
This one's as cut-and-dried as it gets. Apple shocked the headphone world with the $549 price tag of the AirPods Max. And, frankly, we're still in shock. The Beats Studio Pro are far more accessible at $350, even if some might argue you're still paying a premium for that big "b" on the earcups.
Section winner: Beats Studio Pro
Design and style
Beats and Apple are known for their iconic designs, and it's easy to see why. Both the Studio Pro and the AirPods Max feature sleek lines, cleverly integrated headbands, and unique looks. Each also offers a choice of colors: Sandstone, Deep Brown, Navy, and Matte Black for the Beats, and Space Gray, Pink, Green, Sky Blue, and Silver for the AirPods Max.
The AirPods Max have been roundly criticized for their included case, which is little more than a cover for the earcups. The Studio Pro, meanwhile, fold up and can be stored in a full-zip soft pouch that also has room for accessories.
Still, it's impossible not to award the AirPods Max major points for its use of aluminum, its incredible spring-loaded earcup pivot system, and its wholly unique mesh headband.
Beats, as always, puts a heavy emphasis on the Beats brand — albeit less so on the Studio Pro than on previous Beats models — while Apple has gone full stealth mode on the AirPods Max, with zero visible Apple branding. Apple clearly likes to let its design speak for itself.
These two headphones are so different from one another that we're going to punt and call this one a tie.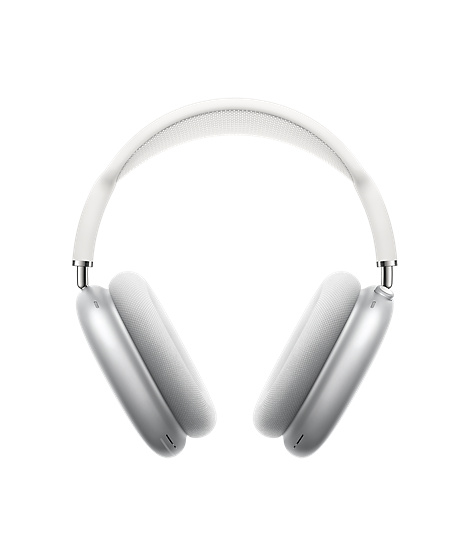 Controls
Unlike some wireless headphones that are festooned with advanced options, both the Studio Pro and AirPods Max keep things simple. You get play/pause, track skip forward/back, volume up/down, ANC/transparency, and call answer/end.
The difference is in how these commands are executed. The Studio Pro use a series of button presses. The big "b" on the left earcup takes care of play/pause, track skipping, and calling options, while hidden buttons above and below that Beats logo handle volume changes. The weird one is ANC/transparency, which requires a double-press of the tiny power button located on the bottom of the right earcup. While quite precise and easy to use, each of these buttons produces a fairly loud clicking sound inside the headphones.
The AirPods Max, on the other hand, use just two controls on the top of the right earcup for everything. The rectangular button on the front switches ANC/transparency modes, and the digital crown, which was borrowed from the Apple Watch, does everything else. But it's the volume control that really stands out. Instead of repeatedly (and loudly) pressing buttons as on the Studio Pro, you simply spin the digital crown clockwise or counter-clockwise, which gently increases or decreases the volume.
Throw in the AirPods Max's wear sensors, which can auto-pause your music when you remove the headphones (something the Studio Pro lack) and the AirPods come out as our favorite in this category.
Section winner: Apple AirPods Max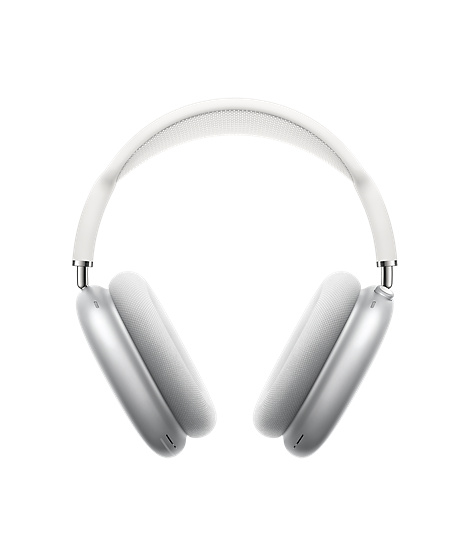 Call quality
You might think that the AirPods Max, with their eight microphones (versus the six on the Studio Pro) would be better at blocking background sounds while on calls, but this hasn't proven to be the case.
In testing both headphones, the Studio Pro actually offer better overall performance on calls, at least as far as your callers will be concerned. They block more background sounds while keeping your voice clearer than the AirPods Max.
However, on the flip side, the AirPods Max's transparency mode makes your voice sound more natural to you while you're on a call, which is better in the long run for preventing fatigue.
Who's the winner? Well it really depends on how you see yourself using these headphones. If a relatively quiet indoor environment is going to be the rule, the AirPods Max will be better because of their excellent transparency. But if you take most of your calls from loud coffee shops, the gym, or while commuting, your callers will appreciate the Studio Pro.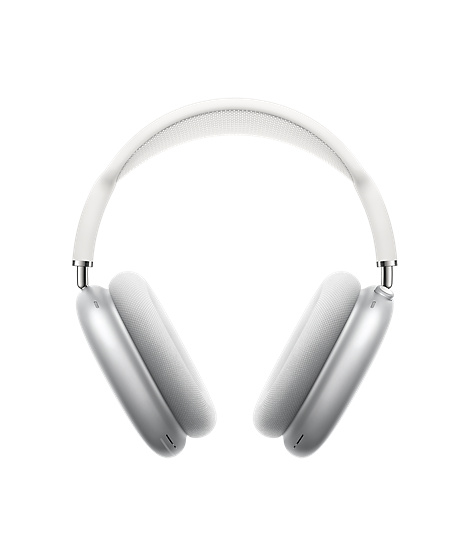 ANC and Transparency
Active noise cancellation (ANC) and transparency are both very good on these two headphones, so no matter which one you pick, you'll be able to block the sounds that bother you and let in the ones you care about.
That said, the AirPods Max do a slightly better job at ANC and a considerably better job at transparency. In fact, transparency on the AirPods Max is about as good as it gets for a set of wireless headphones. You'll also find it more convenient to use thanks to the better controls we mentioned above.
Section winner: Apple AirPods Max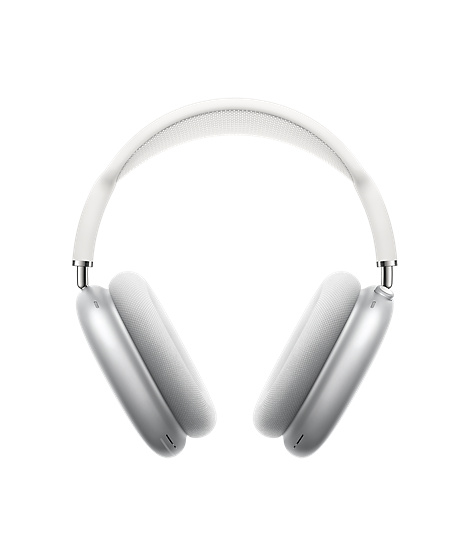 Sound quality
Once again, there's more that unites these two headphones than separates them. From a sound signature point of view, they're nearly indistinguishable, with a very balanced approach that works well with a big variety of genres. Clarity and detail is top-notch.
But there is a difference in overall quality. The AirPods Max offer a better sense of immersion, with a wider, more detailed soundstage. They also produce a fuller, more resonant bass response — which seems counterintuitive given Beats' reputation for bass-forward headphones.
But the Studio Pro have an advantage that might make a difference for some listeners. With their included USB-C cable, you can pipe lossless, hi-res digital audio directly into the headphones, where the onboard digital-to-analog converter (DAC) will decode the audio in up to 24-bit/48kHz. Plus, there's a dedicated analog input for use with non-digital audio sources.
For wireless use, which we expect is the main way most people will use these headphones, the AirPods Max deliver better overall sound quality, but some purists may prefer the Studio Pro's wired input options.
Section winner: Apple AirPods Max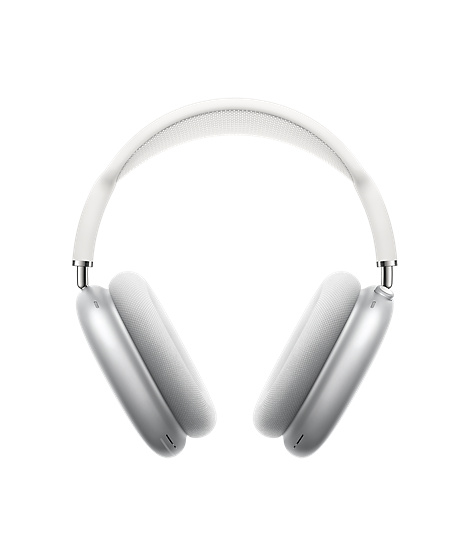 Battery life
A fully charged pair of AirPods Max cans will deliver about 20 hours of playtime with ANC turned on, depending on how loud you listen. Apple makes no claims about how much longer they'll last if you disable ANC. A five-minute charge gives you an extra 90 minutes of playtime.
With the Beats Studio Pro, not only do you get longer playtime with ANC on (up to 24 hours), but Beats says that turning it off almost doubles your time to 40 hours. The quick-charge feature isn't as impressive as the AirPods, however, as it takes 10 minutes to buy yourself 60 minutes of extra playtime.
Nonetheless, for anyone concerned about maximizing their time between charging sessions, the Studio Pro are the clear winners.
Section winner: Beats Studio Pro
Spatial audio
Both headphones are equipped with motion sensors that enable head-tracked spatial audio when you're listening to Dolby Atmos Music from Apple Music, or Dolby Atmos/multichannel audio on select movies and shows from streaming services like Disney+. This works on iPhones, iPads, and even the Apple TV 4K (sorry, no Android support yet).
But much like with overall sound quality, there's a difference when it comes to execution. It's a little less noticeable for 3D music, but for movies and TV shows, the AirPods Max offer a much more immersive and realistic experience.
We found that especially when using an Apple TV 4K, the AirPods Max had us totally convinced we weren't wearing headphones at all — it sounded just like a full home theater system. You get a sense of that with the Studio Pro too, but it's just not as convincing.
Section winner: Apple AirPods Max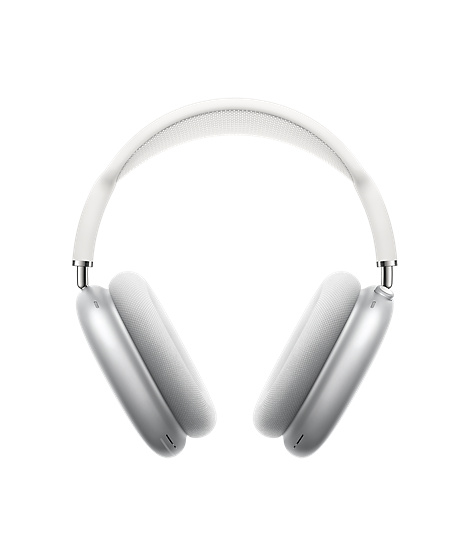 Overall winner
Apple AirPods Max
There's no getting around the fact that the AirPods Max cost $200 more than the Beats Studio Pro. For a lot of folks, that's a deal-breaker that overcomes any benefits that Apple's wireless cans may offer.
However, there's also no getting around the fact that the AirPods Max justify that extra expense for those who can afford it, with better overall performance in almost all of the criteria we've looked at. Objectively and subjectively, we think they're the better headphones.
But if you're a traveling Apple fan who wants an easy-to-stow set of cans with great battery life, and you don't need the very best that money can buy, don't even hesitate — the Beats Studio Pro are still a really great set of wireless noise-canceling headphones.
Full Specs
Editors' Recommendations
https://www.digitaltrends.com/home-theater/beats-studio-pro-vs-apple-airpods-max/